COWIE & MOTT, P.A. is a construction law firm that represents clients from all over the United States in Maryland and Washington, D.C. Our Maryland construction lawyers are known locally for their practice of construction law. Our firm handles all levels of complexity from drafting construction contracts and simple breach of contract payment disputes to cases involving sophisticated technical architectural / engineering issues and complex accounting calculations requiring forensic opinions from expert witnesses. Contact us for a complimentary consultation with one of our experienced Maryland construction lawyers or Washington D.C. construction law attorneys.
The Maryland construction lawyers and construction attorneys at Cowie & Mott practice construction law throughout the State of Maryland and the District of Columbia. Our Maryland construction law attorneys represent clients involved in all aspects of construction, including contractors, subcontractors, material suppliers, owners, developers, construction lenders and design professionals. Our Maryland construction lawyers handle contract negotiation, mechanic's lien claims, delay claims, payment disputes, construction defect claims and other construction related legal matters. Attorneys Nicholas D. Cowie and T. Allen Mott have over 50 years combined experience practicing construction law, handling construction legal issues and resolving construction disputes.
The Maryland construction lawyers and construction law attorneys at Cowie & Mott  are known for resolving disputes involving the design and construction of buildings and other structures as well as assisting in the legal aspects of construction and development projects. Nicholas D. Cowie established the "Construction Law" course at the University of Baltimore School of Law where he served as an adjunct professor of construction law. Most construction disputes we handle are resolved through mediation, without the need for drawn out litigation or trial. However, should trial become necessary, the Maryland construction lawyers at Cowie & Mott have the experience to handle your construction case. Mr. Cowie served as trial counsel in the case Milton Co. vs. Bentley Place Condominium in which a jury awarded $6.6 million against a builder for construction defects in addition to an award of  $500,000 in attorneys fees. More recently, Mr. Mott obtained a $5.6 million jury award in a construction defect case against a national builder. See our Blog Post. : "Cowie & Mott Attorney Obtains $5.6 million jury award for construction defects."
Maryland Construction Law & Litigation Legal Services
In addition to handling complex construction defect litigation matters, the Maryland construction law attorneys and lawyers at Cowie & Mott, P.A. also provide comprehensive construction law services to our clients, both litigation and transactional. Our construction litigation experience gives our Maryland construction law attorneys a unique perspective on the methods and strategies our clients can utilize to avoid legal disputes.
Some examples of construction law services we provide include:
Resolving payment disputes.
Recovering monetary damages caused by delays and construction defects.
Negotiation, review and preparation of general contractor construction contracts.
architectural design contracts
subcontractor agreements.
Land development projects, from property acquisition to finish.
Building regulatory advise
Construction Project Disputes
Construction industry professionals, contractors and subcontractors can greatly increase the likelihood of reaching a favorable resolution of disputes that arise during a construction project by having an experienced construction litigation lawyer prepare your contracts and review and revise form construction industry contracts you are presented for signature. An experienced construction litigation attorney knows the problems that must be overcome when construction legal disputes arise and can compensate and improve a parties' likelihood of a successful resolution by removing and revising harmful contractual provisions which may not be considered or apparent until a legal dispute arises.
Maryland Construction Lawyers and Attorneys
When payment, delay and performance issues effect  a construction project, timely action is  essential to the successful enforcement of the legal and contractual rights of owners,  construction managers, contractors and design professionals. When disputes arise, early consultation with a construction lawyer can can prevent the loss of important legal remedies under Maryland construction law.
When negotiation fails to settle a construction dispute, litigation may be the only path forward to a resolution. Maryland law provides legal remedies. However, timely action must be taken or the right to seek damages may be waived. Some examples of remedies that can be pursued are:
Contractor and Subcontractor claims under Maryland's Mechanics' lien Law.
Contractor and Subcontractor claims under Maryland's Prompt Payment Statute.
Claims against architects, engineers and other design professionals for defective or improper design.
Breach of contract disputes.
Payment and performance bond claims.
Contractor performance and payment litigation.
Maryland Home Improvement Commission Claims.
 Contact a construction law attorney at the construction law firm of Cowie & Mott, P.A. for a free consultation regarding your case.
Maryland Construction Lawyers and Construction Attorneys
Visit our other construction law website: MarylandConstructionDefectAttorney.com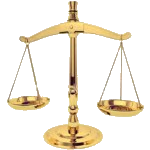 MARYLAND CONSTRUCTION LAWYERS
MARYLAND CONSTRUCTION LAW ATTORNEYS
410-327-3800 | 202-670-6289 | 301-830-8315
COWIE & MOTT, P.A. is a Maryland construction law firm with Maryland construction lawyers and Maryland construction attorneys practicing construction law in Maryland. Our main law office is located in the Canton / Fells Point area of Baltimore City, but the Maryland construction lawyers and construction attorneys at COWIE & MOTT, P.A. are known for handing complex construction law claims, including construction defect claims, payment disputes, delay claims, mechanic' lien petitions and other construction project legal disputes throughout the State of Maryland. The experienced Maryland construction lawyers and construction law attorneys of COWIE & MOTT, P.A. provide legal advice and legal representation on construction law issues to owners, developers, subcontractors, material suppliers, design professionals and construction lenders. As a result of our law firm's experience in construction law matters, we are often called upon to work with and assist local counsel representing clients in neighboring jurisdictions , such as the the State of Delaware the District of Columbia ( Washington D.C.). See Bing Places & Google + & Facebook & Yahoo
Maryland Construction Law Lawyer Cowie & Mott, P.A.  I  Contact Baltimore Construction Litigation Attorney 
2310 Boston Street, Baltimore, MD 21224